Your social impact is about how you bring values and value to others by setting and achieving goals that fulfil your social purpose. Your impact, therefore, arises from your belief in the importance of helping others, understanding what you can do about this, and how the two intersect.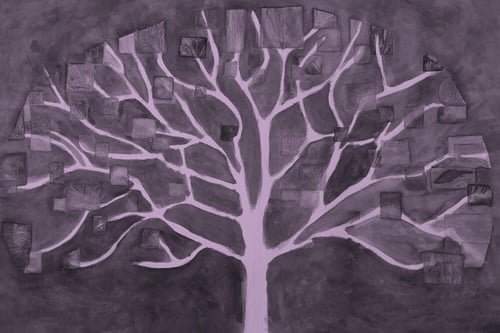 CONNECTING YOUR SENSE OF VOCATION TO YOUR SOCIAL IMPACT
It is in this process of connecting "your purpose" to "your practice" in service of "your people" and "your place" that you may find a compelling reason that calls you to action – your sense of vocation. If you recognise and accept a call to fulfil a specific purpose for the benefit of others, you also need to accept that this will carry with it a set of responsibilities to identify what it is that you want to achieve, work out how you want to do this, create the conditions that will make this happen, and then do your very best to ensure that the desired results are achieved.
BRINGING YOUR VALUES AND VALUE TO CREATE SOCIAL IMPACT
What impact do you want to have? What values and value do you bring to your world to achieve this aim? Understanding how you can use your character and competencies to create the right social impact is the first step towards fulfilling your responsibilities. The things you have learned through your life experience, education, and relationships that make you who you are can all be used to help others understand their path. Your interests and natural inclinations can also be used to help others to navigate their situations. Your knowledge, skills, dispositions and habits can all contribute towards achieving your social impact.
It's important to be conscious of the possibility for you to bring about tangible changes for the better of others. This awareness of your potential for social impact will be a great motivator for you. You need to feel as though you can make a difference, even if it's on a very small scale. Your determination—that what we do will result in better outcomes for at least one other person—really matters for you and for others.
Your willingness to serve by putting others' interests first will also provide a role model for others. These qualities and your demonstration of them will also attract other like-minded people to your cause, those who share and can contribute to your values. Together, you can build a genuine community of inquiry and practice. When we have others around us, we can do more through the relationships we build than we can by ourselves. It does become more complicated, but it should be more rewarding and fun for you.
"In every day, there are 1,440 minutes. That means we have 1,440 daily opportunities to make a positive impact."

Les Brown
YOUR JOURNEY TOWARDS MASTERY: REALISING YOUR DESIRE SOCIAL IMPACT
So how then might you begin to dedicate yourself to creating your desired social impact? You probably need to start in a small way. It is often said that charity begins at home. You are more likely to generate positive goodwill and tangible outcomes for others in your immediate and existing connections: your family and friends. How might you spend time improving their lives either by removing a burden that you might be placing upon them or by relieving them of another burden? Do you do your fair share of chores at home? Do you spend as much time, if not more time, working on your friends' problems as they spend working on your own? Are there projects that your friends and family are committed to that you could give more of your time? Could you learn competencies of leadership that would help us to take on further responsibilities in our immediate network?
Your social impact, of course, should not end here. You can and should, in due course, extend the boundaries of your influence and the extent of your impact. You can start to have a wider and more global impact if you take on the responsibility to contribute across more areas that impact upon more people. There is no shortage of opportunities to do things that will have a positive social impact in the world.
What is it that you can do now that might be of the greatest help to those that need it? Perhaps the following questions can help you to think about how you can have a positive social impact:
Do I put my talents, knowledge and skills at the service of others?
What benefits do I bring to those with whom I work and also the wider community?
Does how I lead and work help more people to feel as though they belong in my organisation and my community?
Does my personal sense of social purpose and social impact align with the mission of the organisations with which I am associated?
Does how I lead and work motivate others to tackle challenges by making sound decisions and designing innovative solutions?
It's important to dream big, but you also have to be prepared to start from the ground up with many, many hours of quiet, unglamorous, and dedicated service to others. If you want to change the world, start locally. You have a lot to learn from community service like mowing lawns, reading to children, supporting clean-up initiatives, and volunteering your time with the elderly.
STEPPING FORWARD AND UP TO REALISE YOUR DESIRED SOCIAL IMPACT
Above all, you need to remember that creating a desired social impact means achieving the results that will bring this about. Your intentions, vision and action are important, as are your sociability and connectedness to others. At the end of the day, you need to put your purpose into practice — to make this happen, together with your community, you will need to use a combination of humility and willpower that can make the promise of what once seemed possible (or even improbable) actually happen.